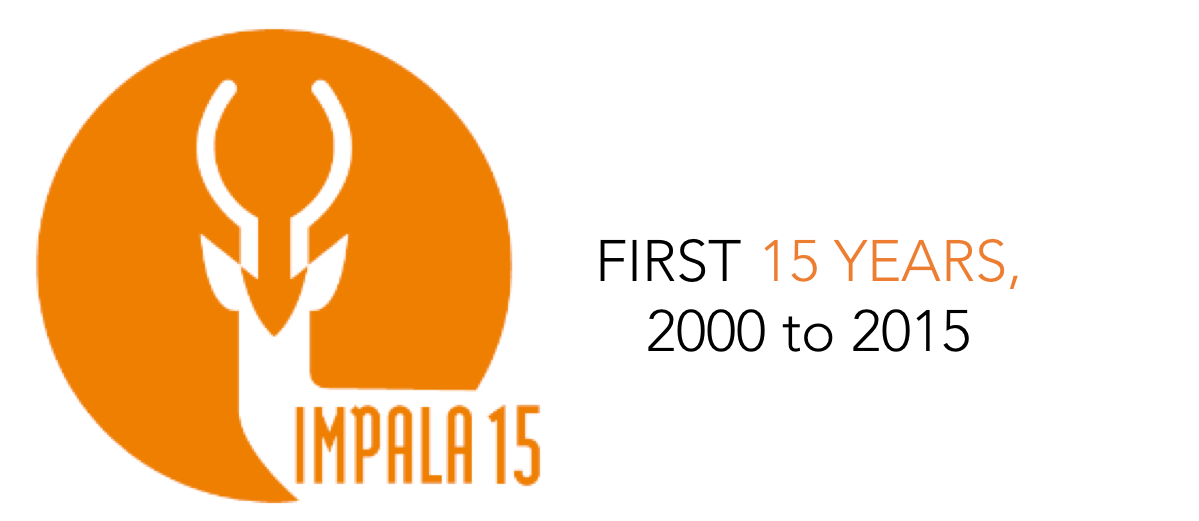 2017 
Launch of IMPALA Balkans Focus Group
Divestment process with WMG reach completion, resulting in a strengthening of the independent sector.
2016  
WIN, the Worldwide Independent Network is launched.
The "value gap" is recognised formally in Europe for the first time anywhere in the world
2015  
IMPALA celebrated its 15th anniversary with a dedicated set of initiatives including a young label spotlight FIVEUNDERFIFTEEN to shine a light on their work.
Adoption of IMPALA's Digital Action Plan.
IMPALA listed as top influencer by the Commission in Europe's online market strategy.
Apple's attempt to discriminate against independents is thwarted by united stance in Europe and across the world, improving terms for all labels, including the majors.
2014
Two thirds of labels signing WIN's Fair Digital Deals Declaration are European.
IMPALA launches complaint on YouTube, Merlin secures deal after platform threatens to remove independent labels' videos.
Guarantee scheme agreed to by the EU to support loans to IMPALA members and SMEs in other sectors.
2013 
Divestment process with WMG gets underway to move 2% market share into the independent sector.
IMPALA and Merlin announce agreement with Warner Music Group to strengthen the independent sector.
Launch of the Independent Music Publishers Forum.
2012
Biggest ever set of merger remedies secured - Universal ordered to divest two thirds of EMI and respect 10 year behavioural undertakings.
IMPALA takes a stance on Universal/EMI and SONY/EMI mergers.
First pan-European independent charts launched with Nielsen.
 
2011
First pan-European portal service for members on mechanical licences.
Launch of European Mercuries - IMPALA's Independent Album of the Year Award.
2010
Adoption of IMPALA's Action Plan for Finance, which introduces a sports style transfer fee.
Publication of IMPALA's Code of Conduct for Collecting Societies.
Launch of IMPALA's friends programme for companies working with the independent sector.
2009
First official cultural and creative platform launched by EU.
2008   
Adoption of IMPALA's Action Plan for Music including measures to secure market access and finance.
2007  
IMPALA signs ground-breaking deal with WMG to rebalance the market in face of increasing concentration.
IMPALA helps create Merlin, the global digital rights agency for the world's independent label sector.
2006  
IMPALA wins key European judgement - SONY/BMG merger clearance annulled.
Launch of IMPALA Sales Awards.
Creation of WIN, the Worldwide Independent Network, to tackle worldwide industry issues.
2005 
UNESCO Convention on the Protection and Promotion of the Diversity of Cultural Expressions introduces a new principle of fair and equitable access.
2004  
First class action against Sony-BMG merger launched.
2002  
Agreement concluded between independents and iTunes.
VAT campaign launched for reduced VAT on music.
2001  
IMPALA blocks Warner and EMI's attempt to merge.
Agreement signed with Napster to license members' repertoire.
2000  
IMPALA is created.