In a nutshell, the new European Copyright Directive is about making copyright fair and sustainable for all. 
Copyright reform is a fundamental part of this general desire to see more balance in the online world, and also to create new provisions for artists and writers in their relations with labels and publishers. It also tackles news online with a new right for press publishers.
We embrace the fact that creators and citizens enjoy a unique relationship online. We also embrace the fact that posting and sharing user-generated content is part of our daily life online. At the same time, we need to rewrite certain rules of engagement online because some large platforms claim that responsibility lies only with the user and the owner of the content, and that can't be right. You can find here a FAQ on the copyright directive: 
IMPALA - Copyright Directive FAQs - March 2019.pdf
This is not just a call from the music industry, 80% of Europeans want the EU to ensure creators are properly paid. 
This text is now with the Parliament for final approval.
Over 270 organisations across all cultural sectors are asking the parliament to vote in favour, with a joint campaign #Yes2copyright.  Since the last parliament vote, anti-copyright pressure has been intense. One example is YouTube who has been using its own network and advertising to influence public opinion. An open letter has been sent to YouTube's CEO about this. It asks YouTube to allow Europe For Creators to message YouTubers and place banner ads, in the same way YouTube has done. 
For more information, please visit article13.org and follow @EUForCreators
Here are some infographics that summarise our views on the Directive.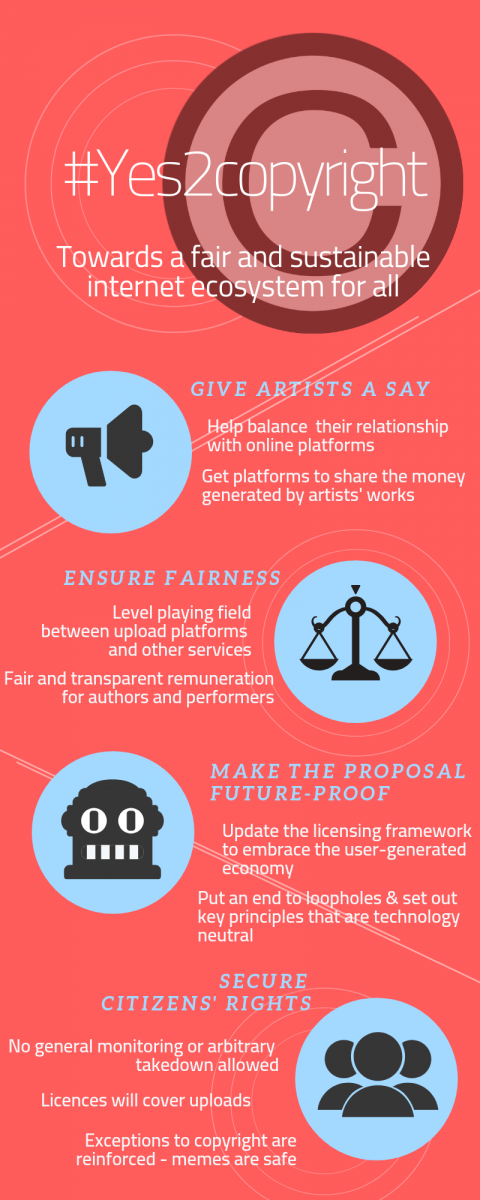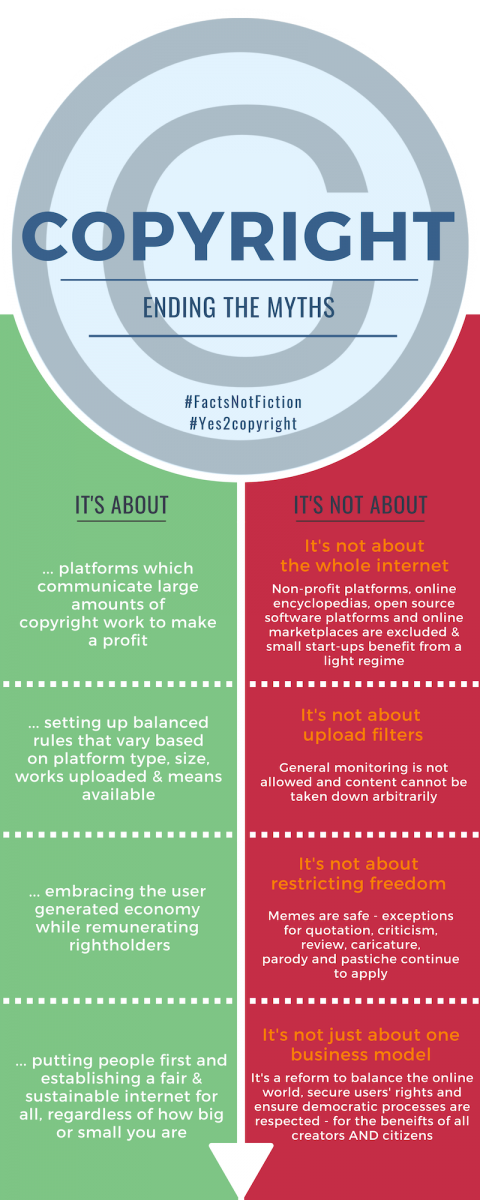 Here is an infographic explaining how the directive balances the views of all stakeholders: