In a nutshell, the new European Copyright Directive is about making copyright fair and sustainable for all. 
Copyright reform is a fundamental part of this general desire to see more balance in the online world, and also to create new provisions for artists and writers in their relations with labels and publishers. It also tackles news online with a new right for press publishers
We embrace the fact that creators and citizens enjoy a unique relationship online. We also embrace the fact that posting and sharing user-generated content is part of our daily life online. At the same time, we need to rewrite certain rules of engagement online because some large platforms claim that responsibility lies only with the user and the owner of the content, and that can't be right. 
On September 12, the European Parliament was the last institution to adopt its position on the Copyright Directive (read our statement).
The next step is the trilogue discussion with the European Commission and the Council (member states). 
Together, the three institutions now need to agree on a common text. 
If you want to see the Council position click here, if you want to see the original draft proposal from the European Commission click here.
Here is an infographic that summarises our views on the Directive.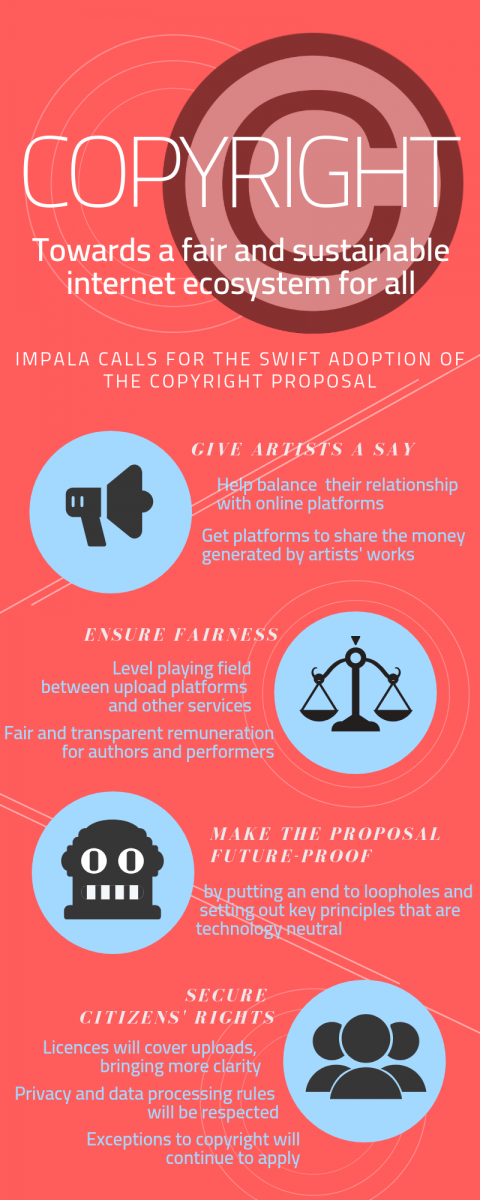 These infographics below summarises the text voted at the European Parliament on September 12.