The inaugural winner of the IMPALA Outstanding Contribution Award was Mario Pacheco who played a vital role in the development of independent music in Spain and Europe, and who defined the "new flamenco" movement...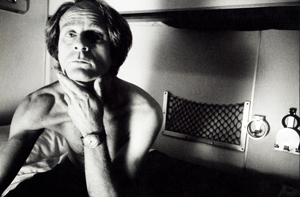 Mario made phenomenal contribution to Spanish and European independent music. Below are extracts from Mario's obituary published in the Guardian newspaper regarding his label and career.  Mario was also the founder of the Spanish independents association, UFI and served on both the UFI and IMPALA boards.
Mario Pacheco, has died of cancer aged 60, founded Nuevos Medios, the pioneering record label that was to Spain's "new flamenco" scene in the 1980s what Motown was to American soul music. Under Pacheco, Nuevos Medios helped many innovative Spanish musicians to break through during the Movida movement that followed Francisco Franco's death in 1975. The label forged a balance between fostering new Spanish musicians and distributing music from independent European labels such as ECM, Hannibal, Cherry Red, Rough Trade and Factory Records whose boss, Tony Wilson, Pacheco had met in Manchester. In 1985, he organised the Smiths' first Spanish tour. It is his support for the nascent "nuevo flamenco" scene in 1980s Madrid for which Pacheco will be best remembered.
To read the full obituary, please click here.
Quotes
Helen Smith, Executive Chair of IMPALA, commented: "Mario Pacheco was an inspiration to artists and labels across Europe. He had an innovative approach in whatever he did. He will be sorely missed."
Mark Kitcatt, President of UFI added: "Mario made and helped make known beautiful music over four decades, always remaining entirely independent and true to his vision.  We all miss him very much.  I think he would appreciate this award because he felt close affinity to the people who are awarding it."