Brussels, 6th June 2016,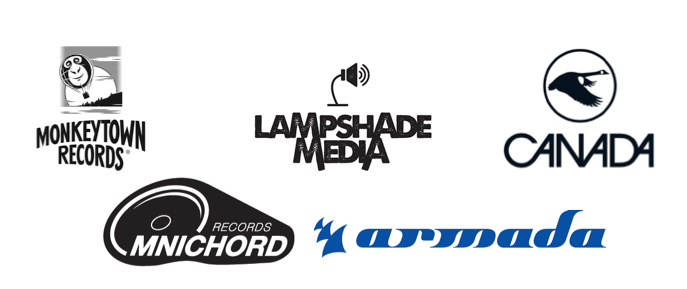 IMPALA's Young Label Spotlight FIVEUNDERFIFTEEN is now in its third edition. In partnership with The Independent Echo and Midem, this feature continues the story of Europe's most inspiring young labels.
 
This month's FIVEUNDERFIFTEEN starts in Portugal with Omnichord Records before visiting CANADA Editorial in Spain. Then we will discover the Serbian label Lampshade Media. May's selection finishes with Monkeytown Records in Germany and Armada Music in the Netherlands.
This weekend Midem hosted a FIVEUNDERFIFTEEN panel moderated by Tim Ingham, sparking a debate about new models in the sector. The panel featured labels in the campaign so far with Despotz Records, Egység Média, Eskimo Recordings and Omnichord Records, who were also presented with their awards by Midem and IMPALA. Just last Friday, Primavera Pro did a special focus on Spanish label CANADA Editorial voted the most inspiring young label in Spain by the Spanish Independent association UFI.
Helen Smith, Executive Chair of IMPALA said: "It's great to get the chance to hear these labels' stories live and we thank Midem and Primavera for profiling IMPALA's spotlight campaign. Don't miss this month's features and playlists on The Independent Echo – it's a great mix of labels."
Jérôme Delhaye, Director of Entertainment Division, Reed MIDEM, organiser of Midem added: "As a proud partner of IMPALA for fifteen years, we are very pleased to highlight these leading European independent labels. Born in the digital era, they are greatly positioned to share insights on how to develop one's label and exciting artist rosters in the 21st century and are building the next 50 years of music".
The five labels nominated this month shared their views on their local scene and their work:

Hugo Ferreira – Omnichord Records (Portugal):
 "When you live in a country with 10 million people and 2 million festival goers and when in your 30.000 people city there are more than 30 new bands you need to do something. I love music so much that I couldn't waste time learning to play it, so I started a label from our music incubator city of Leiria, Portugal."
 
Nikola Jovanovic – Lampshade Media (Serbia):
"Serbia and the Balkan region are very challenging markets. There are lots of issues we have to address every day which in some western countries would be normal, like getting your local collecting society to actually pay the money they collected for your artist. But that is making us more creative in a way. Apart from being a record label I think we are more into education as we have to educate people in music business. There is a lot of DIY approach in the region as a lot of labels cheated artists so many times the artists decided to be completely independent and without a label. I think it's a place where we, as a label, fit perfectly. We made a label because of our artists and they always come first."
 
Alba Blasi – CANADA Editorial (Spain):
"As musicians and curators it's important for a musical project to not only have its own sound but its own imagery, an array of motifs, that being not just musical, give it its sense of wholeness, of being its own universe. Leaving a mark in a competitive sector like the independent one requires this and a lot of persistence and vision in order to make every effort count in the long run. Making a difference as a label is more of a marathon than a sprint."
 
Sebastian Szary, Gernot Bronsert – Monkeytown Records (Germany):
"Berlin or nothing."
 
Maykel Piron – Armada (The Netherlands):
"From Amsterdam we can serve the best dance music to a global audience. We created a global network with staff members based in Amsterdam and many freelancers in different territories in the world."
 
 
IMPALA's young label campaign is open to labels who are the same age as IMPALA or younger, i.e. established in November 2000 or after. For this campaign IMPALA works with The Independent Echo, Midem (France), as well as Tallinn Music Week (Estonia), Westway LAB Festival (Portugal) and Primavera Pro (Spain).
 
About IMPALA
IMPALA represents independent music companies and associations across Europe. Its mission is to grow the independent sector. To celebrate IMPALA's 15th anniversary, various initiatives are taking place across Europe under the "IMPALA 15" banner, including special editions of the IMPALA awards and events at industry gatherings such as Amsterdam Dance Event, Eurosonic Noorderslag, Tallinn Music Week, Westway Lab, Primavera, Midem, Reeperbahn etc.  IMPALA's milestones illustrate what independents have achieved in 15 years of collective action at European level.
More information: www.impalamusic.org / Twitter / Facebook