The project shone a light on the work of a set of unique labels 15 years young or younger. Five labels were announced every month under the campaign name "FIVEUNDERFIFTEEN". All the interviews and playlists are in IMPALA's Story Corner and The Independent Echo, with links to the original features below.

Over the course of the year these young labels shared their stories in panels taking place in industry gatherings such as Tallinn Music Week, Primavera Pro and Midem (see video below). The FIVEUNDERFIFTEEN campaign was one of IMPALA's 15th anniversary projects under the "IMPALA 15" banner. IMPALA's milestones 2000-2015 illustrate some of IMPALA's achievements in its first 15 years.

The first FIVEUNDERFIFTEEN headed East. The Estonian label Porridge Bullet opened the campaign.  I Love You Records from Latvia and S1 Warsaw from Poland were next. Then the selection brought us to Scandinavia with Despotz Records from Sweden and Soliti from Finland.


The second edition started in Switzerland with A Tree in a Field Records before going to Belgium to meet Eskimo Recordings. Tambourhinoceros from Denmark, NØ FØRMAT! from France and the Hungarian label Egység Média completed April's announcement.


The third edition opened in Southern Europe with Omnichord Records in Portugal and CANADA Editorial in Spain. Then we visited Lampshade Media in Serbia and finish with Monkeytown Records from Germany and Armada Music from the Netherlands.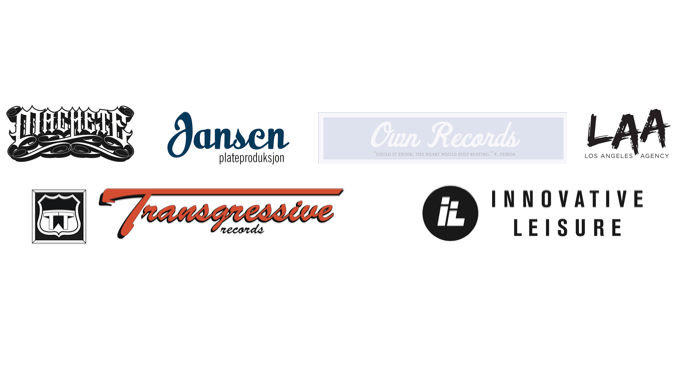 The final edition included six young labels. It started in Norway with Jansen Plateproduksjon, before heading to Croatia with LAA. We then visited Transgressive Records from the United Kingdom, Machete from Italy and Own Records in Luxembourg. Finally, you met the American label nominated by our US sister organisation A2IM, Innovative Leisure which received the Young Label Spotlight Award during the A2IM Libera Awards on June 16th in New York.
Check out the FIVEUNDERFIFTEEN playlists:
Each label curated three songs from its own repertoire to share on a monthly FIVEUNDERFIFTEEN playlist.

March's playlist by Porridge Bullet, I Love You Records, S1 Warsaw, Despotz Records and Soliti.
April's playlist by A Tree in a Field Records, Eskimo Recordings, Tambourhinoceros, NØ FØRMAT! and Egység Média.
May's playlist by Omnichord Records, CANADA Editorial, Lampshade Media, Monkeytown Records and Armada Music.
June's playlist with Jansen Plateproduksjon, LAA, Transgressive Records, Machete, Own Records and Innovative Leisure.
Here is a video of Midem's panel with Egység Média, Omnichord Records, Despotz Records, Eskimo Recordings and moderated by Tim Ingham from The Independent Echo: