Brussels, 1st June 2017
IMPALA and 20 other organisations representing companies and associations of right holders active across Europe have written a cross-sectoral letter to urge the Council and the Commission to fully exclude intangible digital content and audiovisual services from the scope of the Geo-blocking Regulation.
Signatories include companies and associations of right holders active in Europe's audiovisual, film, music, and video-game sectors.
See the letter below or download it here:
Cross-sectoral letter on the Geo-blocking Regulation.pdf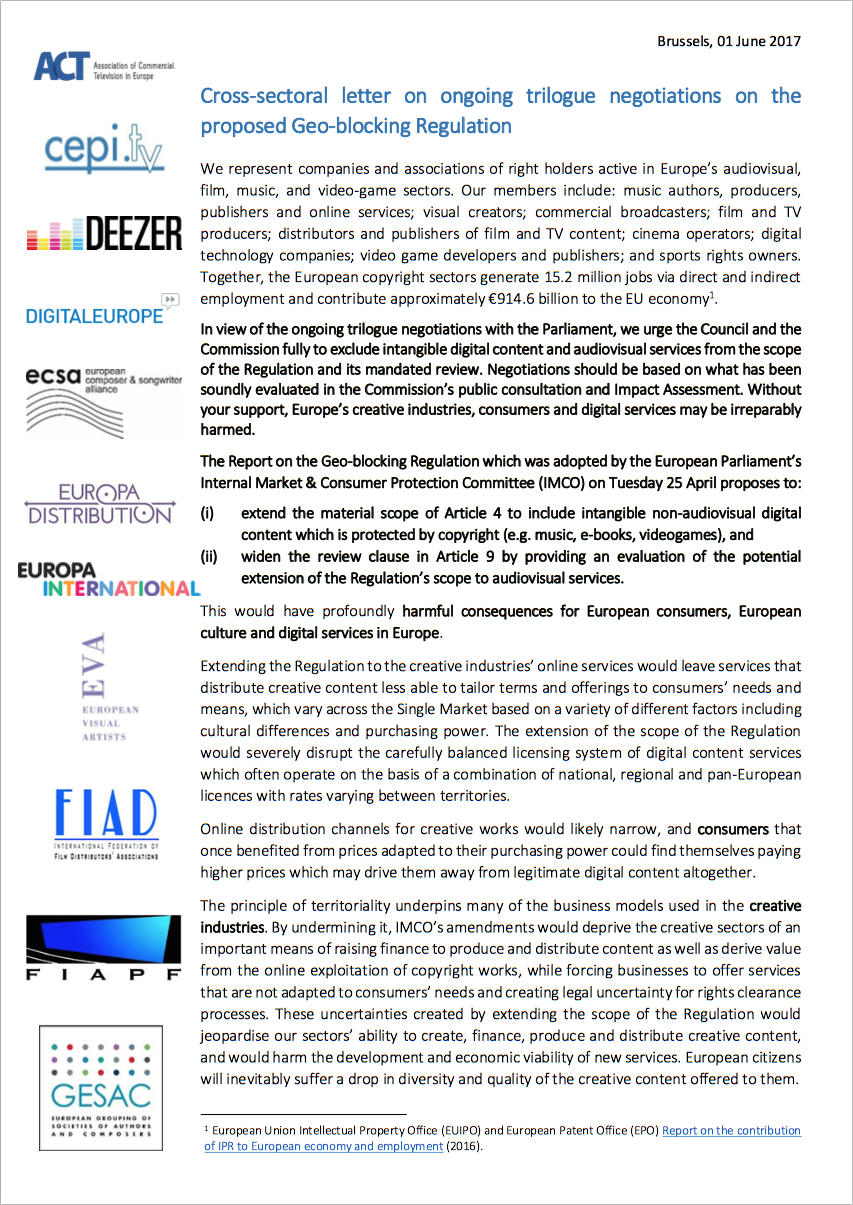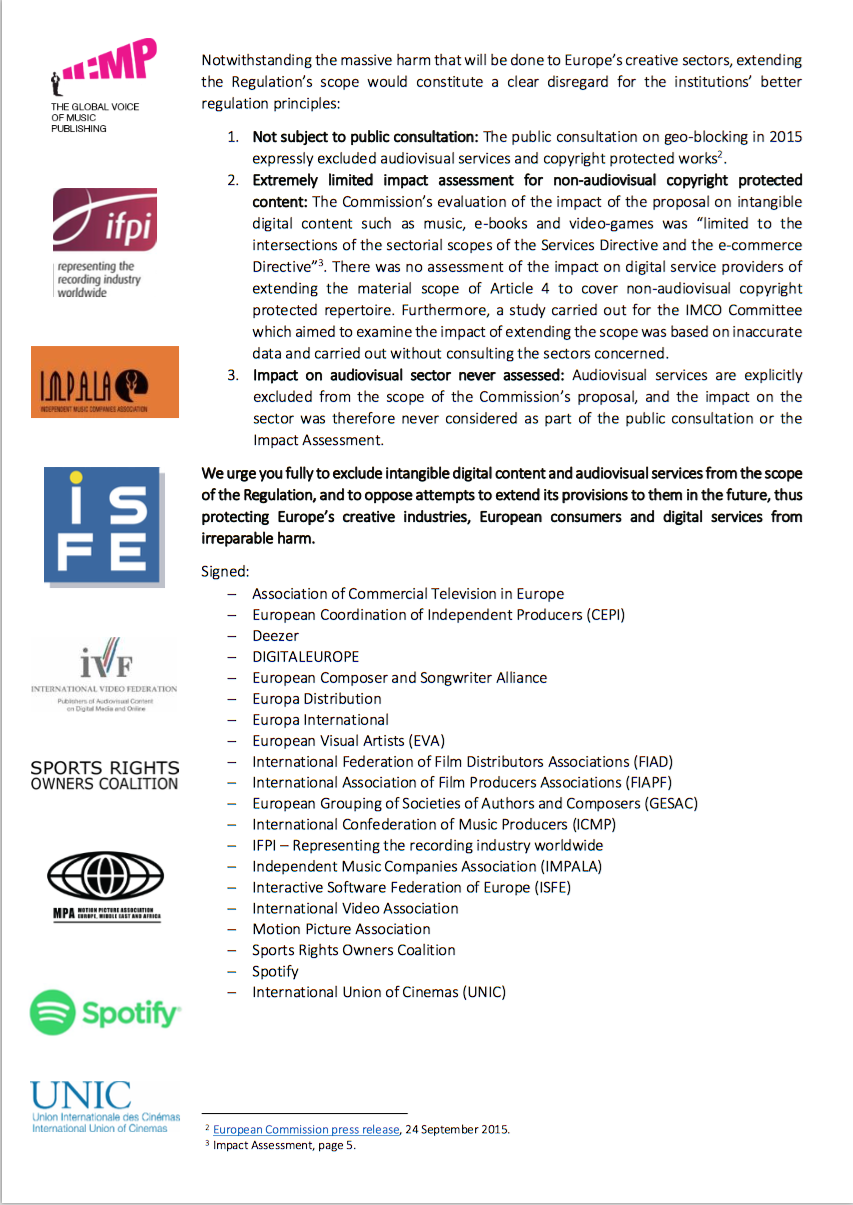 About IMPALA
IMPALA was established in April 2000 to represent independent music companies. 99% of Europe's music companies are SMEs. Known as the "independents", they are world leaders in terms of innovation and discovering new music and artists - they produce more than 80% of all new releases and account for 80% of the sector's jobs (for more information, see the features of independents). IMPALA's mission is to grow the independent music sector, return more value to artists, promote cultural diversity and entrepreneurship, improve political access and modernise perceptions of the music sector. See the organisation's key achievements in IMPALA's first 15 years in milestones.