Brussels, 24th February

The 10th edition of IMPALA's Album of the Year award goes to German artist Apparat, for "LP5", released on British independent label Mute. Apparat fought off stiff competition from a shortlist of 22 albums from across Europe. 

This is the second time a German artist has won the award, following Gurr two years ago. Other previous winners include Viagra Boys, Agnes Obel, The xx, Adele, Guadalupe Plata and Efterklang.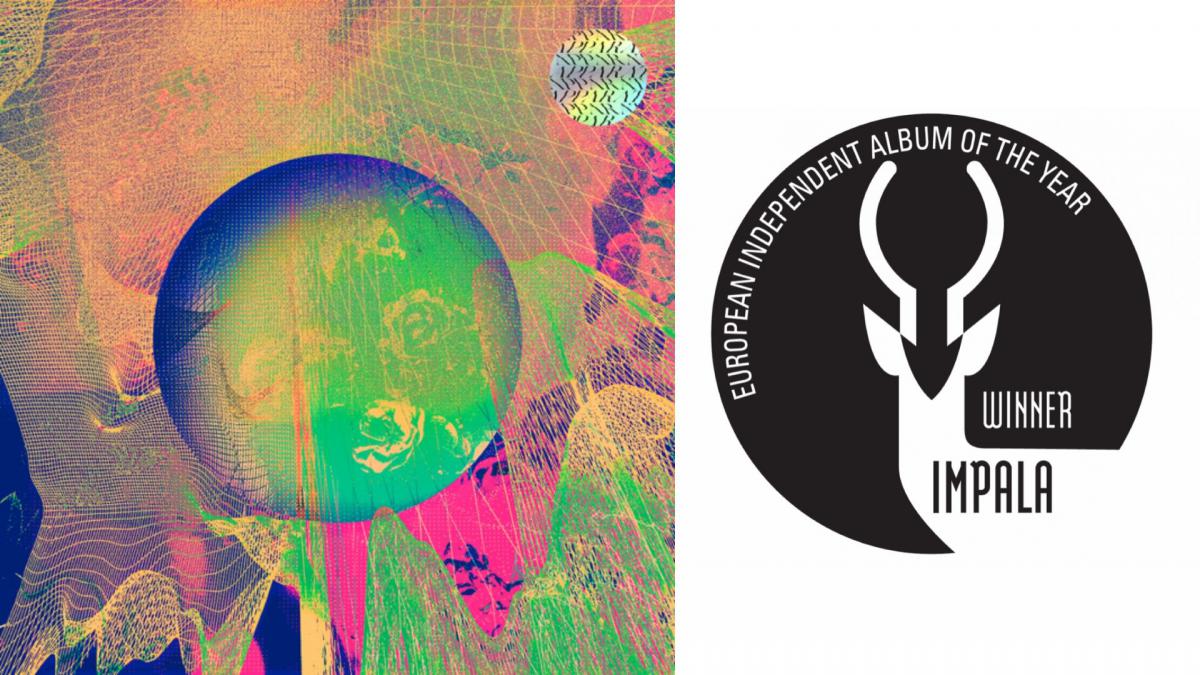 "LP5" is an experimental ambient album and a deserved winner. Sascha Ring, aka Apparat, is an electronic musician, whose website illustrates the original sound and design approach used for this album. Visual identity is also important, in keeping with the artist's experimental approach.

The album was recorded in Berlin at AP4, JRS, Vox-Ton & Hansa Studios, mixed by Gareth Jones and Sascha Ring.

Sascha Ring commented : "It's been a great last year for the band - we've been playing all over Europe and once again realised how awesome it is to be able to travel around like that and play for all these people. We never really felt like a "German band" and that's why it's awesome to receive this truly European award!"

Daniel Miller, Founder of Mute Records added : "Apparat's Sascha Ring is a truly innovative and adventurous artist and this award for LP5 is more than well deserved."

IMPALA's Helen Smith concluded : "LP5 is a great winner. It is a timely reminder of just how the European music market functions - a German artist collaborating with a UK label on a recording in Berlin. The winner and indeed the whole shortlist illustrate the importance of on-going cross-border co-operation in Europe."
Sascha Ring aka Apparat  © Phil Sharp 
More about Apparat and his album
"LP5" is Apparat's first release since 2013's Krieg und Frieden (Music for Theatre), and follows two studio albums, II and III (Mute / Monkeytown) by Moderat, the trio he founded with Modeselektor's Gernot Bronsert and Sebastian Szary.  

Apparat says he became "more interested in designing sounds than beats"during his career, evolving from his experience with Moderat. His track "Dawan" is a good example of this shift to sound design. 

Like previous Apparat albums, "LP5" sees Sascha Ring collaborate with cellist Philipp Thimm. In the words of label Mute when the album was released, "tracks were developed over endless group improvisations and lavish orchestral sessions – some of these sessions are only apparent in the final mix as fluttering echoes, just barely noticeable." 
Listen to "LP5" here.

See Apparat tour dates here.

More here.

More about Mute
MUTE is the record label originally founded by Daniel Miller in 1978 with the release of his own 7" – The Normal "TVOD/Warm Leatherette". Mute has grown from Miller's one-man operation into the record label plus NovaMute, Mute Song (publishing) and Mute Management, with offices in London and New York. Daniel Miller remains heavily focused on Mute's creative output.

More here.

More about the Independent Album of the Year Award
The "European Independent Album of The Year" award was launched in 2011 to mark the 10th anniversary of IMPALA. This award showcases the breadth and diversity of independent talent across Europe. The winner is selected on the basis of completely open criteria from a shortlist compiling national and non-national album nominations from territories across Europe put forward for their musical, artistic or other exceptional quality. Previous winners of the Award are Viagra Boys, Gurr, Agnes Obel, José Gonzalez, Caribou, Guadalupe Plata, The xx, Adele and Efterklang.

More here.

More about IMPALA
IMPALA was established in April 2000 to represent independent music companies. 99% of Europe's music companies are SMEs. Known as the "independents", they are world leaders in terms of innovation and discovering new music and artists - they produce more than 80% of all new releases. SMEs also produce 80% of Europe's jobs. IMPALA has its own award schemes to help promote cultural diversity and new talent and highlight the artistic contribution of independent music.