Brussels, 3rd May 2016

Following the launch of IMPALA's Young Label Spotlight in March, the FIVEUNDERFIFTEEN campaign continues with a new set of five labels. This second edition is announced in partnership with Midem and The Independent Echo.
 
This month IMPALA starts in Switzerland with A Tree in a Field Records before going to Belgium to visit Eskimo Recordings. Tambourhinoceros from Denmark is next, followed by NØ FØRMAT! from France and finally the Hungarian label Egység Média.
As part of its 50th anniversary special edition, Midem will host a panel with selected FIVEUNDERFIFTEEN labels in Cannes on 4th June. The panel will be moderated by The Independent Echo's very own Tim Ingham and will be followed by an award ceremony.
 
Helen Smith, Executive Chair of IMPALA said: "The panel at Midem will be a great opportunity to hear these young labels' inspiring stories. Don't miss it if you want to know why artists are so keen to work with the independent sector."
Jérôme Delhaye, Director of Entertainment Division, Reed MIDEM, organiser of Midem said: "We're thrilled to welcome at Midem such an exciting selection of young European independent labels that are shaking the industry and building the next 50 years of music."
 
All five labels featured this month added their own comments about their work:  
Marlon McNeill - A Tree in a Field Records (Switzerland):
"There's a lively scene here in Switzerland, split up into many micro scenes often built around small indie labels or bands. All I know is there's a lot of interesting stuff going on that goes beyond copying what already exists. Don't let yourself be blinded by Switzerland's cleanliness, there are plenty of rough and dirty spots."
 
Nadiem Shah - Eskimo Recordings (Belgium):
"The music Eskimo brings forth into the world all maintains a certain feeling without being beholden to any rigid formula and the label has approached the divide between electronic and indie music with a reckless abandon that suggests that there is no divide at all. I believe Eskimo holds a unique stake within the indie dance world".
 
Kristoffer Rom – Tambourhinoceros (Denmark):
"The Danish independent scene is absolutely thriving artistically these days but commercially it feels like it's still in beta. Very few in the Danish industry work internationally and we envy the level of professionalism we meet in the UK, Sweden or Germany."
 
Laurent Bizot - NØ FØRMAT! (France):
"Ten years on and the label has established itself as an offbeat label that has excelled in being eclectic, adventurous, independent and aesthetic. What's more, we want music lovers to be a part of our family, not just being a simple consumer, but by helping us to make the creative process and production of music possible."
 
Ádám Bérczes - Egység Média (Hungary):
"Music is art, not an industry. And so its role is to mediate that inspired state of mind of the artist, in which the creations have been "materialized", so it would bring similar inspirations, divine vibrations to the audience. Industry is about money, art is life."
 
 
IMPALA's young label campaign is open to labels who are the same age as IMPALA or younger, i.e. established in November 2000 or after. For this campaign IMPALA works with The Independent Echo, Midem (France), as well as Tallinn Music Week (Estonia), Westway LAB Festival (Portugal) and Primavera Pro (Spain).
 
About IMPALA
IMPALA represents independent music companies and associations across Europe. Its mission is to grow the independent sector. To celebrate IMPALA's 15th anniversary, various initiatives are taking place across Europe under the "IMPALA 15" banner, including special editions of the IMPALA awards and events at industry gatherings such as Amsterdam Dance Event, Eurosonic Noorderslag, Tallinn Music Week, Westway Lab, Primavera, Midem, Reeperbahn etc. IMPALA's milestones illustrate what independents have achieved in 15 years of collective action at European level.
More information: www.impalamusic.org / Twitter / Facebook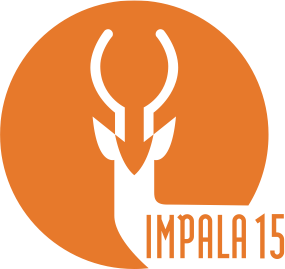 About Midem
Midem is an annual international b2b event dedicated to the new music ecosystem, with a tradeshow, conferences, competitions, networking events and live performances. It's the place where music makers, cutting-edge technologies, brands & talents come together to enrich the passionate relationship between people & music, transform audience engagement and form new business connections. www.midem.com